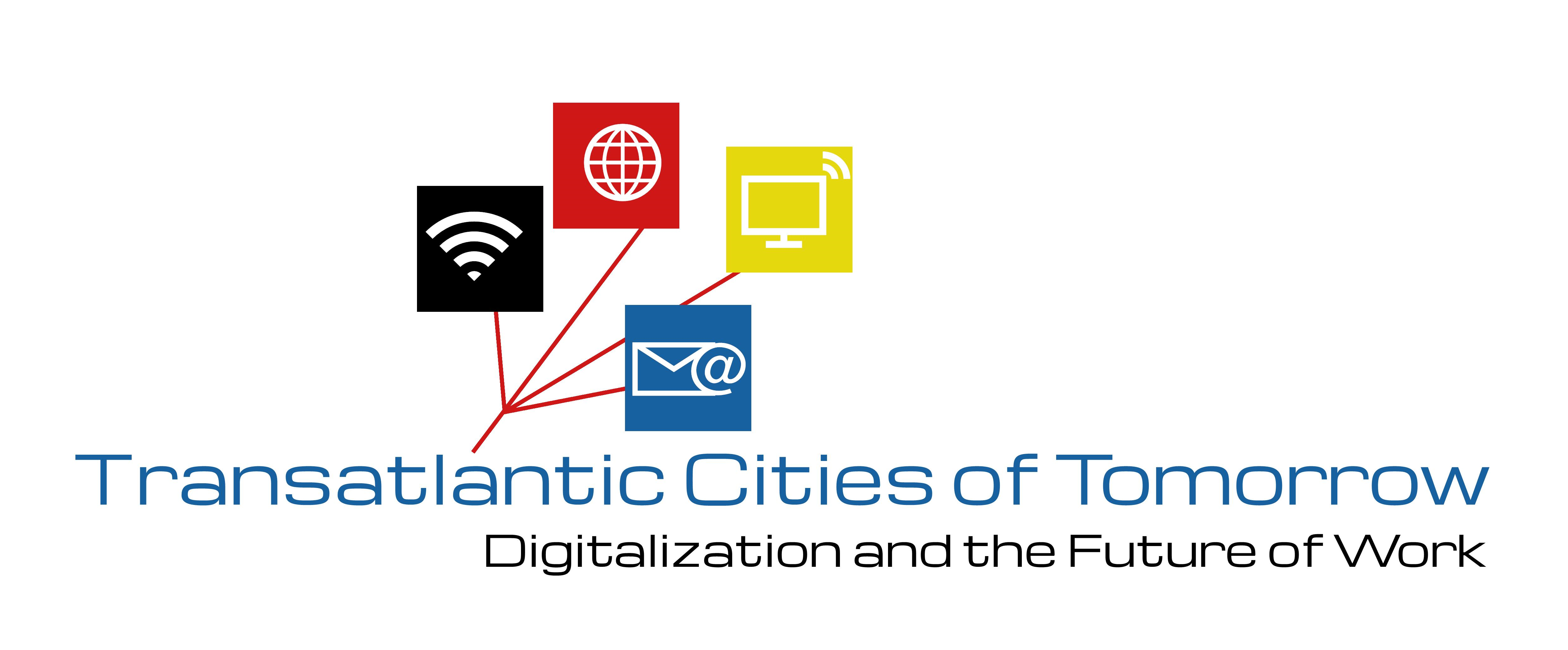 In an effort to assist communities on both sides of the Atlantic, the ACG will launch a new project entitled Transatlantic Cities of Tomorrow: Digitalization and the Future of Work. This three-year reciprocal exchange initiative will engage 88 thought-leaders and practitioners from 12 cities in six U.S. states and 12 cities in eight German Länder and help them to gain valuable tools, approaches, and strategies to make a successful and effective transition to a digital economy in their local communities. The main themes of the project include: rethinking education and workforce training models, fostering entrepreneurship and start-up cultures, making investments in digital and physical infrastructure, engaging and collaborating more with citizens and community stakeholders, and addressing social equity in a rapidly changing environment.
The program will consist of four rounds of reciprocal exchanges visiting each country, beginning in early 2019, and will conclude with a final two-day conference in the spring of 2021. The ACG will leverage its network of 21 Eric M. Warburg Chapters throughout the United States and will collaborate with the National League of Cities, the Markle Foundation, and other organizations in the U.S. and Germany like the Deutsche Städtetag that are engaged on these issues to assist with programming and share the lessons and findings from the project to a broader audience.
This project is made possible through the generous support from the Transatlantic Program of the Government of the Federal Republic of Germany through funds of the European Recovery Program (ERP) of the Federal Ministry of Economics and Energy (BMWi).