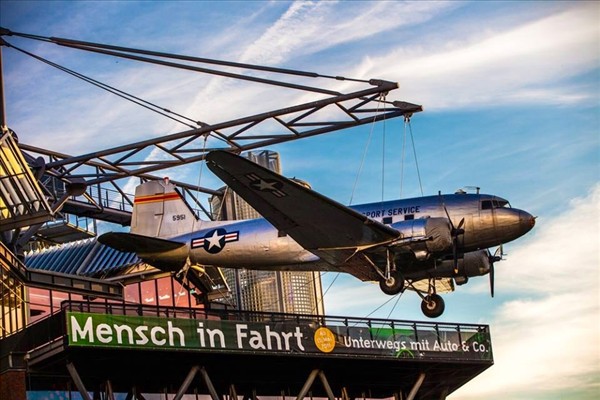 So far this summer, there has been no "Sommerloch" (a break in the pace of current events), and with the NATO Summit this week and the meeting between Donald Trump and Vladimir Putin just a few days later, there is no indication that things will slow down anytime soon.
Chancellor Angela Merkel has been vocal in her desire to stave off a trade war between Europe and the United States. In light of the Trump administration's tariffs on European steel and aluminum imports and current consideration of additional tariffs on automobiles, trucks, and automotive parts – which could be painful for Germany's major car companies – the Chancellor told the German parliament that "it is worth every effort to try to defuse this conflict so that it doesn't turn into a real war." She also said that the world economy depends on countries working together as partners, and questioned the value of measuring surpluses and deficits by trade in goods alone. In the digital age, it is likely that the U.S. would have a trade surplus with Europe if digital services were included.
In the same speech, Chancellor Merkel said that "Germany is a reliable partner in NATO." Germany is the second-largest troop provider and participates in many missions overseas. She has also argued that Germany must spend more on defense – even though the commitment to increase its defense spending of 1.24 percent of GDP to 1.5 percent by 2025 falls short of the 2 percent goal by 2024 agreed upon by the NATO member states at a NATO Summit in 2014.
There is no doubt that defense spending will be on the agenda when NATO members meet this week. President Trump has repeatedly questioned the value of the alliance and has already been a source of disruption in the immediate run-up to the summit. In a series of blunt letters to NATO allies (including Germany, Belgium, Norway, and Canada) in late June, he said that they are spending too little on defense and warned that the United States is losing patience with the failure to meet shared security obligations. According to various news reports, the letters say that this is increasingly difficult to justify to American citizens and no longer sustainable. Many NATO allies are bracing for a confrontational meeting – which might echo the G7 Summit in Quebec last month.
With its positions on defense, foreign policy, and trade, Washington is effectively pushing America's traditional allies away. In the run-up to the G7 Summit, French President Emmanuel Macron tweeted that "The American President may not mind being isolated, but neither do we mind signing a six-country agreement if need be." And following the summit, the war of tweets continued unabated with the G6 united in its rebuke of Trump's "incoherence and inconsistency."
It is impossible to anticipate what President Trump will do next, but we already see the implications and outcomes of his style and actions. Unintended or not, they are not only irritating our closest allies but also alienating them.
Even so, some of the most ardent of President Trump's critics agree that many of our global agreements are not sufficient. Quite a few Europeans concede that the Trump administration has legitimate points regarding defense spending and the trade surplus. But, using a bully pulpit and strong-arm tactics to coerce certain results and walking away from existing agreements is bound to cause long-term damage to the United States. As Chancellor Merkel noted following the G7 Summit, "Sometimes I get the impression that the U.S. President believes that only one side wins and the other loses," going on to say that she believes in "win-win" situations.
Hopefully, the NATO Summit can be a show of unity instead – in the collective fight against terrorism, vis-à-vis Russian aggression, and with regard to military spending. But, don't count on it. This is likely to be one of the more contentious NATO Summits in recent history.
If the current state of the transatlantic alliance gives rise to pessimism, it is worth reflecting on two recent anniversaries of pivotal events in our shared history:
Seventy years ago, "candy bombers" helped lay the foundation for transatlantic friendship. On June 24, 1948, the Soviets sealed off the western section of Berlin – and the Cold War began in earnest. One of the founders of the American Council on Germany, General Lucius D. Clay, who was serving as the military governor of the American occupation zone, took action. On June 26, the Berlin airlift began, with American and British planes bringing food and coal to West Berlin. The allies used three air corridors over East Germany at maximum capacity to provide supplies to two million people in the western part of the city for a year.
On June 26, 1963 – 15 years after the Berlin airlift began (and 22 months after the Berlin Wall went up) – President John F. Kennedy gave his famous speech in West Berlin underlining U.S. support for West Germany. Against the geopolitical backdrop of a divided city, he spoke out in defense of freedom, democracy, and self-determination.
Today's strained relationship bears scant resemblance to the immediate post-World War II era or the Cold War, when Europe and the United States were committed to each other. Throughout much of this time – since 1952 to be exact – the American Council on Germany has worked tirelessly to strengthen the transatlantic partnership. As we try to balance continuity with change – by remaining true to the ideals and values of our founders while adapting to an evolving relationship in a new and more complex and volatile global environment – we are finding that our work is more critical than ever. It is important to have fora to discuss and debate the myriad issues affecting the transatlantic relationship.
And, whatever happens at NATO and in Helsinki, we'll be watching. During this critical time for the transatlantic partnership, it is important to remain informed – and engaged.