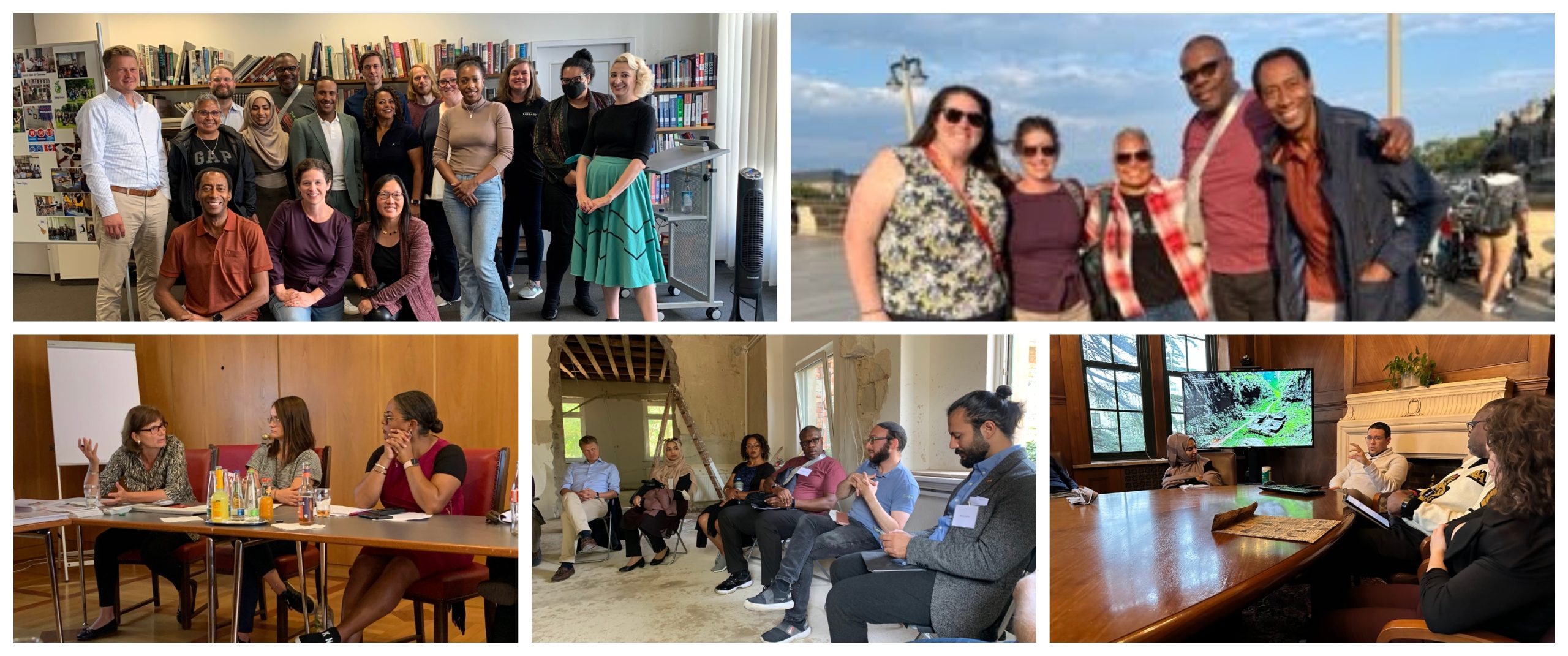 The ACG is seeking applications from individuals working in their communities to address diversity, equity, inclusion, and accessibility (DEIA) to participate in a two-part study tour. The group will be diverse to include a variety of thoughts, perspectives, experiences, and expertise.
The Study Tour on Social Cohesion will bring together German and American professionals working on social cohesion to discuss how cities address the need for inclusion and accessibility. The ACG will convene a group of approximately 20 practitioners – ten from each country. The group will meet once in Germany and once in the United States for two one-week-long study tours designed to focus on how communities tackle social inequity and provide better lives for their citizens. This exchange program is designed to help create a new forum for transatlantic dialogue around these issues.
The second round will take place from September 3 to 10 in Stuttgart and Cologne; and from November 5 to 11 in Arlington, Virginia and Indianapolis, Indiana.
Participants must be either U.S. citizens living in the United States or European citizens living in Germany and demonstrate a sincere commitment to furthering transatlantic relations while promoting DEIA issues in their community. Individuals with urban development experience and community engagement are encouraged to apply.
If selected to participate in this exchange program, participants must pay a participation fee of €500 (approximately $525). All other program-related expenses, such as travel, accommodation, and meals, are covered. The total estimated per-participant value of the program is over $12,000. This project is organized and administered by the American Council on Germany with generous support from the Transatlantic Program of the Government of the Federal Republic of Germany through funds of the European Recovery Program (ERP) of the Federal Ministry for Economic Affairs and Climate Action (BMWK).
Applications are due by June 1, 2023
Candidates for the study tour must:
Either be an American citizen living in the United States or a European citizen living in Germany.
Be in the relatively early stages of their career.
Hold at least a bachelor's degree (or equivalent professional experience).
Have a sincere commitment to furthering the transatlantic relationship and DEIA.
Must be fully vaccinated by the date of departure*
To apply, please submit the following:
A one- to two-page personal statement outlining why you are interested in participating in this program.
A current resume or CV.
Two letters of recommendation.
*  exemptions made for medical and religious reasons.
Additional questions regarding requirements and program expectations can be directed to Robin Cammarota, rcammarota@acgusa.org.