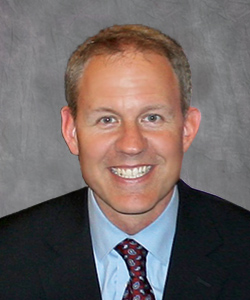 Robert (Rob) Fenstermacher
Robert (Rob) Fenstermacher joined the American Council on Germany in January 2018. In his role as Chief Content Officer, he helps direct the operations of the ACG's programmatic activities on transatlantic political, economic, environmental and other social issues which include study tours, Eric M. Warburg Chapters, policy conferences and discussions, and new programming for the next generation of transatlanticists.
Prior to joining the ACG, Rob served as the President and CEO of Cultural Vistas, a nonprofit exchange organization administering professionally-oriented exchange experiences. He served as the Executive Director of CDS International, a predecessor organization of Cultural Vistas, from 2003 through 2010. During his tenure at CDS International/Cultural Vistas, Rob was involved with a variety of German-American exchange programs, including the Congress-Bundestag Youth Exchange for Young Professionals and the Robert Bosch Foundation Fellowship, as well as numerous U.S.-European study tours for educators, practitioners, policymakers, business and industry representatives focusing on workforce development issues, renewable energy, entrepreneurship, and refugee and immigrant integration, amongst others.
A committed transatlanticist, Rob's interest in German-American affairs dates back to his experience as a high school exchange student with AFS Intercultural Programs in West Berlin in 1987. He holds a B.A in History from Haverford College and an M.P.A. in Public Administration from the Middlebury Institute of International Studies. Rob studied twice at the Ruprecht-Karls-Universität in Heidelbergand spent a year working with the German Marshall Fund of the United States in Berlin. He was awarded a Robert Bosch Foundation Fellowship in 1999-2000 and completed professional assignments at the German Ministry of Education and at DaimlerChrysler AG, examining workforce training and skills development in Germany and Europe.
Rob has been an active member of the American Council on Germany for over 15 years, serves as the President of the Heidelberg University Association, and is Co-President of the Robert Bosch Foundation Alumni Association. In his free time, Rob enjoys racing in BMW autocrosses and spending time skiing with his son.
Email: rfenster@acgusa.org