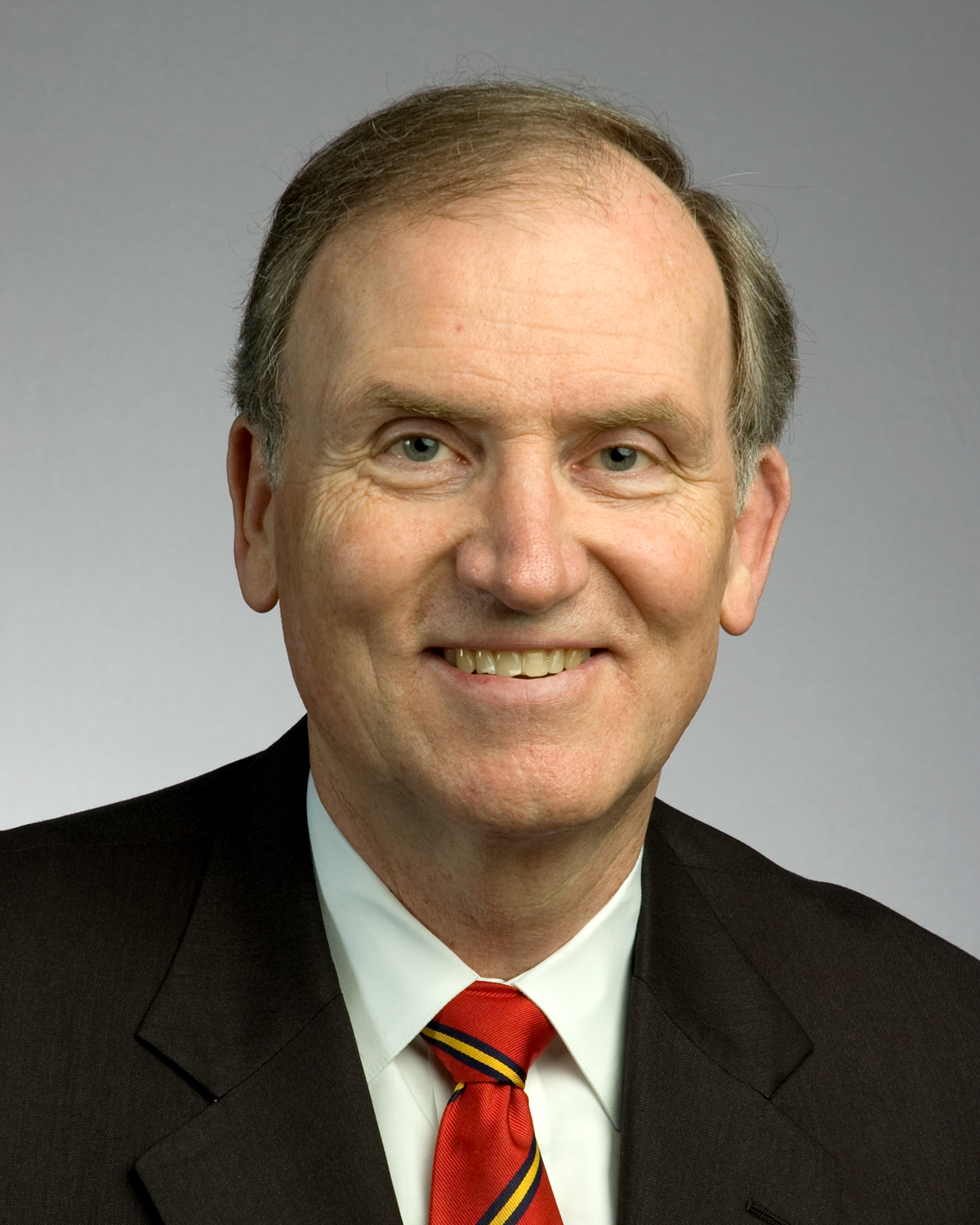 Robert M. Kimmitt
Ambassador Robert M. Kimmitt was named Chairman Emeritus of the American Council on Germany on January 17, 2018. Until that date, he served as Chairman of the Council, having first been elected to the position at the ACG's Annual Meeting of the Board on March 31, 2011. He is Senior International Counsel at Wilmer Cutler Pickering Hale and Dorr LLP.
Both in government and the private sector, Ambassador Kimmitt has held a wide variety of senior positions at the intersection of international business, finance, and public policy. From 2005 to 2009, he served as Deputy Secretary of the Treasury, where he was involved in all aspects of the formulation and execution of Treasury's policies and programs. He had significant responsibility for the Department's international agenda, including cross-border investment, in his leadership role on the Committee on Foreign Investment in the United States (CFIUS).
He was American Ambassador to Germany from 1991 to 1993, for which he was awarded Germany's Bundesverdienstkreuz; Under Secretary of State for Political Affairs from 1989 to 1991; and General Counsel to the U.S. Treasury from 1985 to 1987. He served at the White House as National Security Council Executive Secretary and General Counsel from 1983 to 1985, with the rank of Deputy Assistant to the President for National Security Affairs.
In addition to his government service, Ambassador Kimmitt served as Executive Vice President for Global Public Policy at Time Warner, Inc., from 2001 to 2005. Prior to that, he was Vice Chairman and President of Commerce One, a software company headquartered in the San Francisco Bay area. As a partner at Wilmer, Cutler & Pickering from 1997 to 2000, Ambassador Kimmitt focused on international transactions in regulated industries, primarily in the areas of defense, aerospace, telecommunications, and banking. From 1993 to 1997, Ambassador Kimmitt was a managing director of Lehman Brothers, and from 1987 to 1989, he was a partner in the law firm of Sidley & Austin.
Ambassador Kimmitt graduated with distinction from the United States Military Academy at West Point in 1969. He served in combat with the 173rd Airborne Brigade in Vietnam from 1970 to 1971 and earned three Bronze Star Medals, the Purple Heart, the Air Medal, and the Vietnamese Cross of Gallantry. He retired as a Major General in the Army Reserve. He received his law degree from Georgetown University in 1977, where he was Editor in Chief of Law & Policy in International Business. From 1977 to 1978, he served as law clerk to Judge Edward A. Tamm of the U.S. Court of Appeals for the D.C. Circuit. In May 2009 he was awarded an honorary Doctor of Humane Letters degree by Marymount University, and in May 2010 he received the Distinguished Graduate Award from West Point. He is a member of the Council on Foreign Relations, the American Academy of Diplomacy, and the Trilateral Commission.
Ambassador Kimmitt is married to Holly Sutherland Kimmitt. They have five grown children and reside in Arlington, Virginia.